For the next twelve (12) months JSL International will hold the prestigious title of Champion Employer of the Year. The Houston, Texas-based logistical and project support services company, overcame a number of small, medium and large contenders after a comprehensive adjudication process to emerge as the most exemplary employer in Trinidad and Tobago.
The Champion Employer of the Year Award is an annual competition, hosted by the Employers Consultative Association of Trinidad and Tobago, which seeks to recognise employers who have demonstrated excellence in business administration and management, progressive and proactive human resource management with a proven commitment to healthy employee relations, maintain best practice industrial relations standards, and most importantly, who support the communities in which they operate.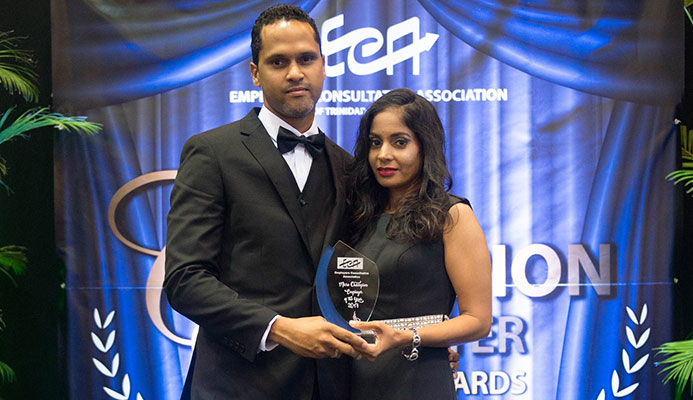 In his acceptance speech, Managing Director of JSL, Javid Ramcharitar, thanked the ECA for bestowing this "hallmark of excellence" on what was once a small fledgling company just seven (7) years ago with five (5) employees in a 300 square feet office space and who now boast an employee base of over 650 with operations in twelve (12) countries, including T&T. Ramcharitar added, "This moment is bigger than me, it is for all those employees who believed, who stayed, who walked and who fell, who rose again. To all those who trusted, those who believed in some way that we had a chance to be seen for what we believe in our hearts that we represent and what we deliver; which is now our brand."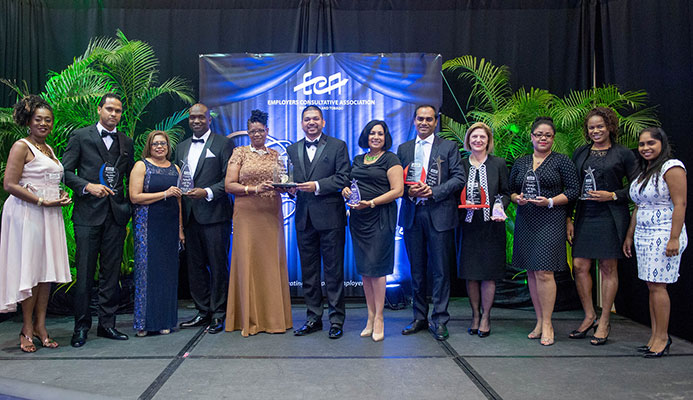 Among a host of other prizes, including free industrial relations services, and discounted training and research services from the ECA, JSL International also took home the grand prize of an all-expense paid trip for two to the luxury beachfront resort, Spice Island Beach Resort, located on the world famous Grand Anse Beach in Grenada.
The gala awards ceremony, which took place at the Hyatt Regency on May 12 centered on the theme "Unleash your Potential: Embracing Opportunities for Business Growth. In his feature address, Regional President of bpTT Norman Christie challenged those in attendance to consider four important themes pertinent to achieving maximum potential, even in times of uncertainty; have a dream, take wise risks, engage in continuous learning and give back.
For this first time this year, the ECA added a new award to recognise small companies and family businesses with less than fifteen (15) employees; the inaugural Micro Champion of the Year award, which went to Manuchar Trinidad Limited.
Other winners on the night included Employer of the Year (Small Category) - RHS Marketing Limited; Employer of the Year (Medium Category) - Crews Inn Hotel and Yacht Club; Employer of the Year (Large Category) – JSL International; Award for Excellence in Staff Development and Industrial Relations - Scotiabank Trinidad Limited; Award for Excellence in Corporate Social Responsibility and Community Engagement - RHS Marketing Limited.
-END-
Attached Photos:
Photo 1 – Members of the winning JSL contingent pose with ECA CEO, Joycelyn Francois (second from right)
Photo 2 – Nicholas and Rabiya Jennings of Manuchar Trinidad Ltd with their Micro Champion of the Year Award
Photo 3 – Winners Row

For further information, kindly contact:
Ronald Ramlogan
Public Relations and Research Department
Telephone: 675-9388 ext. 242 | E-mail: This email address is being protected from spambots. You need JavaScript enabled to view it.