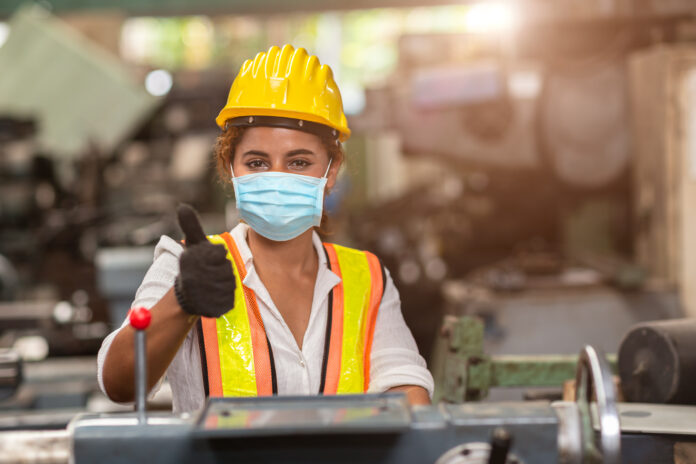 DISCLAIMER
The following jointly developed media release (see full statement below) describes the outcome of an initial meeting held between the ECA – as the largest representative of employers in T&T, and representatives of the Trade Union Movement. This meeting was held on Friday, 13th August 2021 at the invitation of the Trade Union Movement, consistent with similar meetings that have occurred with other Business Associations. Since trade unions play an integral role in our industrial relations system, the ECA felt it was important to facilitate this request and, as far as possible, collaboratively address several issues pertinent to the world of work, in the context of the management of the COVID-19 pandemic. As a responsible social partner, we believe that such conversations are not only vital to discussing matters of national importance and for maintaining industrial peace, but also for providing employers with relevant guidance that will significantly reduce the possibility of numerous trade disputes and costly litigation, which we know most businesses would like to avoid at this time.

ECA Members are encouraged to contact us should any further clarification or specific advice be required.
*******************************************************
[ARANGUEZ, 14 August 2021] — COVID-19 workplace protocols was the subject matter when representatives of the entire Trade Union Movement (Joint Trade Union Movement, National Trade Union Centre and the Federation of Independent Trade Unions and NGOs) and the Employers' Consultative Association of Trinidad and Tobago (ECA), held a meeting yesterday afternoon, Friday 13th August 2021.
The Trade Union Federations were represented by:
JTUM:

General Secretary, Ozzi Warwick;
Asst. General Secretary, Trevor Johnson;
Leadership Council Member, Letitia Cox
NATUC:

General Secretary, Michael Annisette;
Executive Member, Judy Charles
The Employers Consultative Association was represented by:
Chairman, Keston Nancoo
Vice Chairman, Farzan Ali
Interim CEO, Stephanie Fingal
The context of the meeting was the recognition of the importance of national economic recovery efforts and the need for the safe re-opening of businesses and the safe return to work for workers. Parties also recognised the need for a practical approach towards workers returning to work safely, and businesses opening and remaining open in the best interest of the society as a whole, as this will enable the economy to rebuild quicker, stronger and better.
The Parties held consensus that, in the absence of any specific enabling legislation or regulations, Employers are being cautioned against imposing a requirement for mandatory vaccination on its workforce. At this time, this advice is consistent with approaches recommended by institutions like the World Health Organisation (WHO) and International Organisation of Employers (IOE) and is also principal to maintaining industrial peace and mitigating the risk of litigation.
Further, it was agreed that the issue of workplace vaccination is best addressed within the context of the safety, health and welfare of workers, the general public and in order for businesses to operate and remain open. This is critical in ensuring that businesses can survive and therefore continue to provide employment for citizens.
In this regard, vaccination should remain voluntary based on education and moral suasion rather than coercion. More specifically, what is required is the implementation of industry and site-specific vaccination programmes based on the uniqueness of the employment environment and the associated level of risk. Ideally, all of this should be guided by a national vaccination policy, which parties agree has now become urgent.
Furthermore, industry and site-specific vaccination policies should be developed, guided by a national policy on vaccination at the workplace and in consultation with Trade Unions where there are Recognised Majority Unions (RMUs) and in consultation with workers where there are no RMUs.
The Joint Federations proposed a risk assessment approach to managing safety within the workplace. The ECA acknowledged the merits of this approach and both parties agreed to have further discussion on this proposal.
The Trade Union Federations also highlighted their concerns about workers being asked to pay for PCR tests, which is not seen as a sustainable proposal when viewed in the context of affordability. Parties agreed that further discussions and consultations would also be required on this issue.
Further meetings will be held to discuss the details around some major workplace issues and scenarios, with the aim of providing appropriate guidance and clarity to address the safe operation of workplaces based on a Risk Assessment Approach, which recognises that "one size does not fit all".
###
For further information, kindly contact:
Ronald Ramlogan
Public Relations and Research Department
Telephone: 675-9388, 638-6463 ext. 242 | E-mail: This email address is being protected from spambots. You need JavaScript enabled to view it.