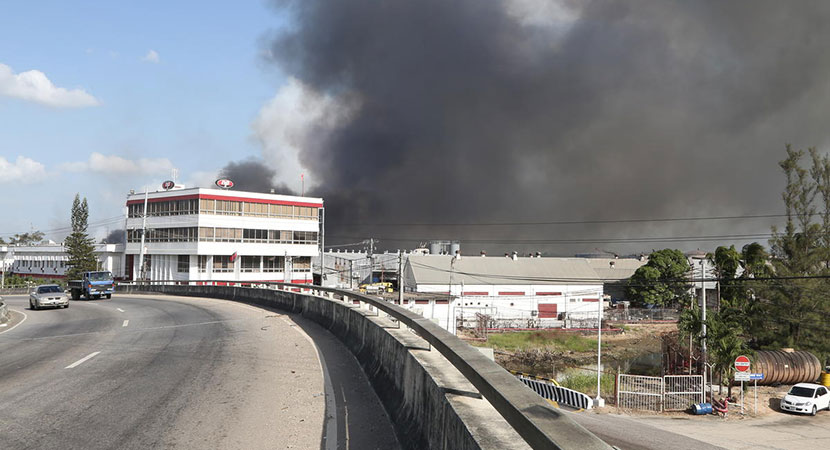 In the past week, the city of Port of Spain has been engulfed in smoke that is exposing our citizens to levels of pollution; ten times the allowed level. This is not the result of natural causes, but instead the result of civil unrest.
These actions have caused huge repercussions for the country, as businesses and schools have had to close due to severe health warnings. This is unacceptable and this matter needs to be addressed by the nation of Trinidad.

The Government of Trinidad and Tobago as well as the business community need to come together and have vital conversations targeted towards the revitalization of the Beetham area. The community at large cannot sit back while some of our fellow citizens cause havoc and disrupt business activities.

The Beetham community is very large and it is unfortunate that all must pay the price for a few. There are children, employees and future leaders in that community and we should focus on their well-being and their development like we would for any other community.

Constructive conversations and long term plans need to be put in place to make this community a vital one. Programmes targeting gender and different age groups can assist these individuals in not only being exposed to various opportunities but opportunities that can be attained by them and beneficial to their future and the nation. By engaging these citizens and showing them an opportunity to a better more fulfilling life may help them to not only be active law-abiding participants in our society but will also remove the horrible stigma associated with the Beetham community.

These programmes can help by targeting their focus on rehabilitation. By reconnecting the people of the Beetham community with the essential values of a sustainable community, while linking them with the critical knowledge and skills needed to be successful in today's working world will assist in the enhancement of self-esteem and cultural identity.